Yesterday I got a new connection on LinkedIn from a guy called Justin, who I'd never met before. He sent the standard "I'd like to add you to my network" message. OK a little lazy but fine by me. I always follow up, as there must be a reason behind the action and I like to know why.
But Justin disappointed me.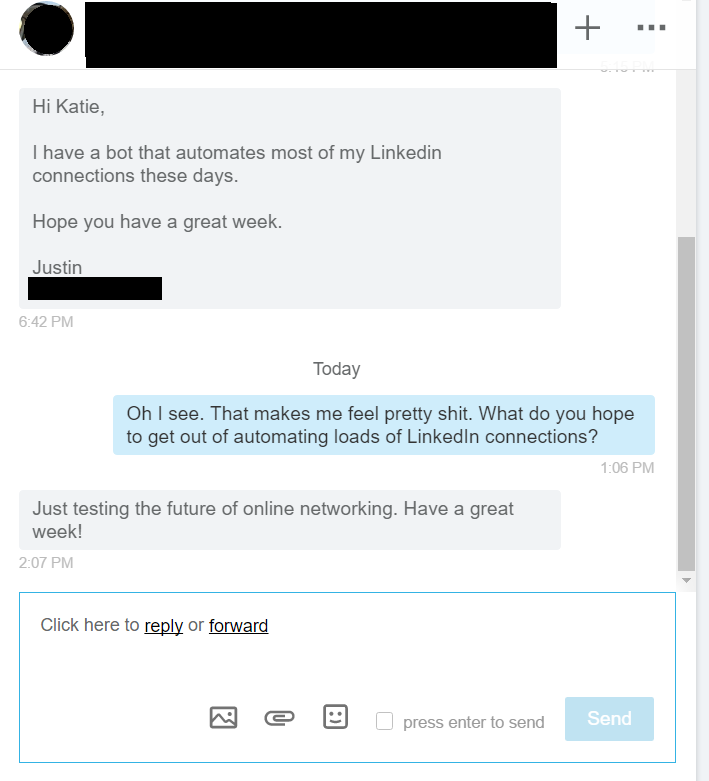 With behaviour like the above, the constant arguments in my feed over what's LinkedIn worthy, and under moderated groups becoming spam echo chambers, is there any value left in LinkedIn?
Discuss.